Mini Codys
These miniature winged box kites, modeled after those of Samuel F. Cody, are built of ripstop nylon on wooden dowels with graphite battens and spectra bridles.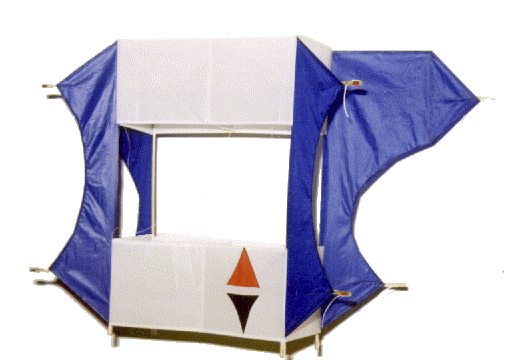 Standard Cody with applique'd logo. (58k )
The kites stand 16" tall and fly easily in light breezes. Two varieties are available, standard and extended-wing. The extended-wing kites have larger rear wings and spectra bracing lines to maintain structural integrity.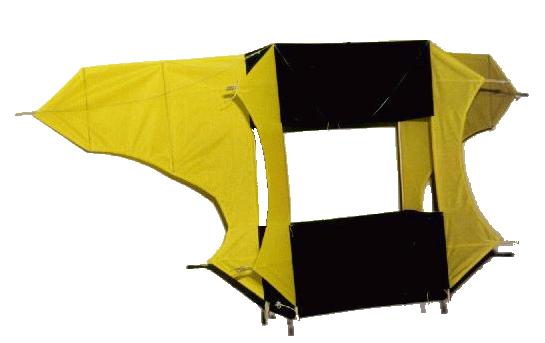 Extended-wing Cody. (41k )
The standard Codys sell for $45 each. The extended wing kites are $65. Both styles can be ordered in custom colors for no extra charge. Custom applique is also available, generally $5-$10+ extra, but dependent on complexity.
Interested? Drop me a line...
jburka@cqi.com

[ Return Home ] [ Back to Custom Kites ]
copyright © 1996, all rights reserved